I just couldn't not post a review for this holster. I got my new CZ P01 a few weeks ago and have not gotten a good holster for it. I've been using a Galco paddle holster for another gun. I wanted to try an IWB but didn't want to spend a ton of $$$ on one just to see if I like IWB. I soon found a recommendation for Kholster and checked out their website. They didn't have my pistol listed but I emailed Jimmy, the owner, and he said he could take care of that - no problem.. Well so I ordered one and got it less than a week later. I've been wearing it, as it came, for about a week now and love the comfort but don't like all the extra leather that it comes with. So, because their website said that I can "trim" the leather down myself without voiding the already awesome warranty I went ahead and started cutting..
This is what it looked like out of the package: (
image is of a left handed holster
)
After I trimmed it a little: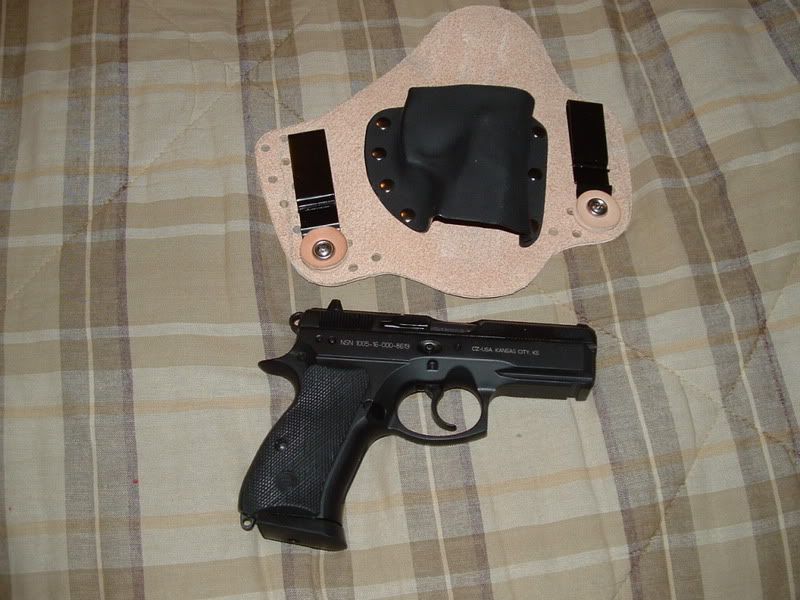 I love this holster so far and have really liked IWB'ing as well... It is much less bulky now and weighs much less now that I've trimmed it.
Thanks for the great service Jimmy...