Testing...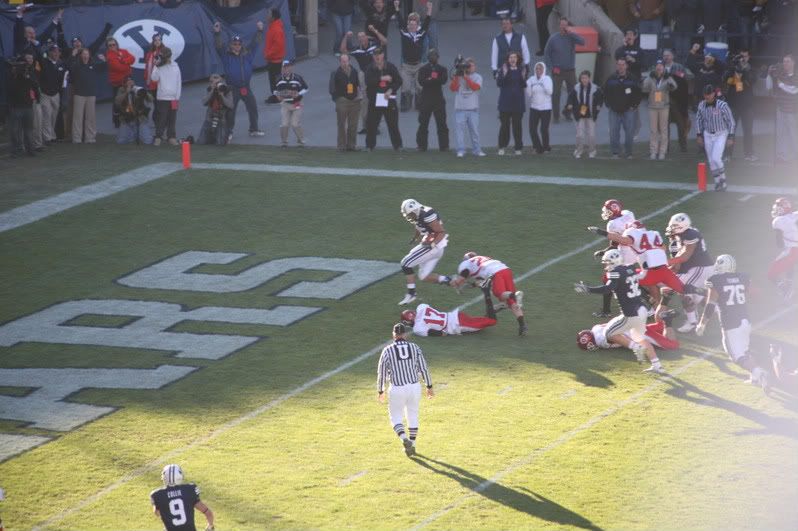 One of my favorite images. That's taken from the mid-level upper bowl of LES And yes, that's the game winner
Note Austin Collie at the bottom of picture! Canon 5D, 75-200mm lens.
NFL Athleticism on MNF at the Georgia Dome. The real treat was the giants winning the Super Bowl later that season.
And yes, getting a 5D in was a major hassle, but in the end, I was out of state, rode in on MARTA and the ticket said nothing about cameras not being allowed.