Discussion Starter
·
#1
·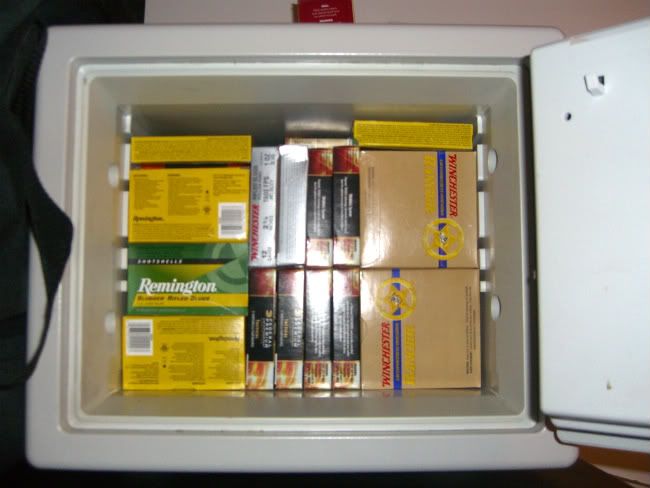 Here is most of my shotgun stash all slugs and buck. Just shy of 600 in the safe and close to two hundred more in the gun safe, I have just shy of 1000 rounds of "warm" Remington JHP 9mms loaded in once fired winchester brass. Maybe 300 5.56 + 150 for the "sniper" 5.56. I will load some more 5.56 soon. Lastly I intend to work up some hot 22-250s with 62grain steel cores and hope I can get them accurate.
The stash fluctuates here and there, cost is only going up and I simply dont have much space where I am now for other survival storage sure the whole 72 hour thing I am good for but I hope to stash enough ammo to barter with, of all the barterables ammo is the most compact.
Next is an inexpensive 5.45 and a case or three for it. A few cases of .22lr would be a good addition too.
Your thoughts, wen is enough enough?