Discussion Starter
·
#1
·
So here I am with my obligatory first post!
I am 30 years old, live in Cache Valley and work in the construction industry. I have had my permit for about 2 months now. I got it after the Virginia Tech and Trolley Square incidents. I just couldn't imagine ever being in a situation like that and not being able to protect my family, myself, my friends, or even complete strangers. Those 2 incidents really got me thinking so I got my permit. I have been a hunter and interested in guns since being a child. My wife also has her concealed permit, but to my knowledge has never carried. I convinced her the class would be a fun date, and why not get it. She enjoys shooting with me and is comfortable with guns.
I have 3 boys, the oldest of which LOVES shooting my guns. He is 7 and is getting pretty good with my Walther P22 (.22 semi pistol). He is getting pretty good with my AR15 also. The AR15 is just plain fun to shoot and mess around with.
I carry 24/7 except in locations I can't (LDS church mostly) and when I'm asleep. My current carry weapon is my Kel-Tec P11 (9MM). I ankle carry because it is by far the most discreet method IMH. I know a lot of people think this is a bad way to carry, but I love it. I even wear it when golfing am I walk...no carts for me. I wear a tuck-in shirt every day at work and don't have a good IWB tuckable holster yet (I am waiting for one, but it may be another 6-8 weeks.) I just bought a Kel-Tec P3AT (.380 auto) and am waiting on some holster options before I carry it much. I can just put it in my pocket and go it is so small. It will be great whem I have to carry something smaller than the P11. I am a big Kel-Tec fan. Great guns at great prices.
I stumbled into this forum a few days ago and have been lurking in the background reading most of the posts. I spend time on other forums, but many of them are just too much for me and don't have much to do with me or my situation. I really like the fact that this is a UTAH concealed forum. Local issues, local info, local experience. I hope to be an active participant and am looking forward to my daily utahconcealedcarry fix.
Here are a few pictures for your viewing pleasure:
My daily carry Kel-Tec P11.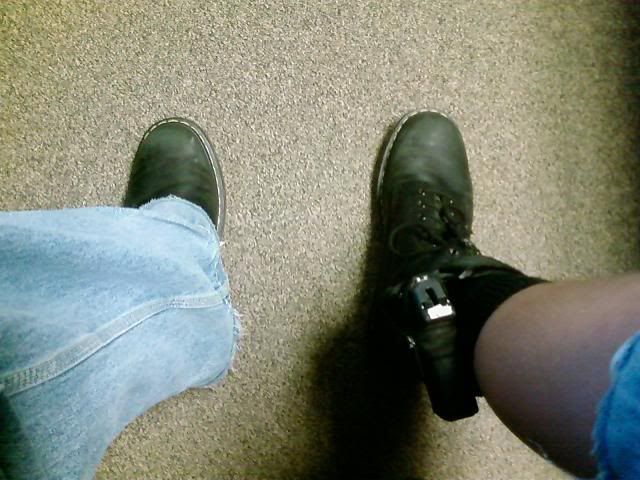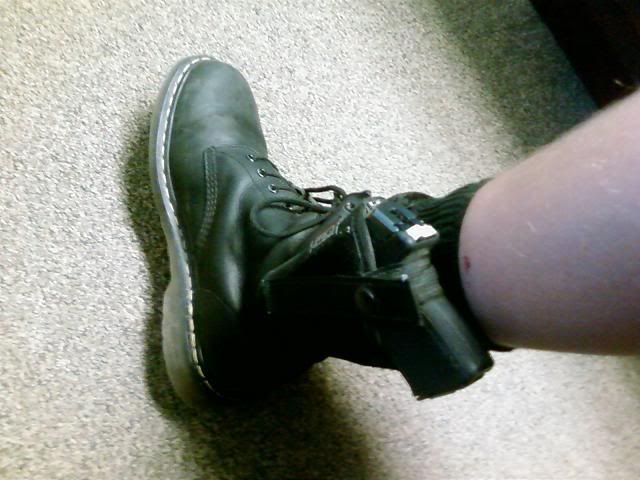 My new Kel-Tec P3AT
Just for fun (you can't really conceal this) my son shooting my AR15
-PW