Discussion Starter
·
#1
·
A couple good friends and I went out to various 'jackrabbit' areas on Saturday for some hunting and target fun. The pics taken here are all from the target area.
This is Brad with his new Rock River AR15. It was very accurate and easy to shoot.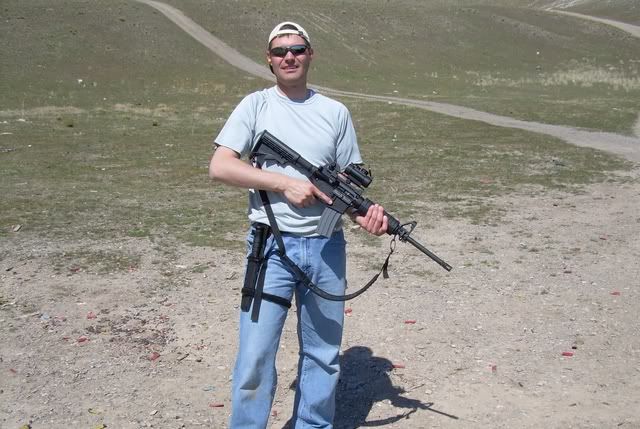 This is me with a brace of XD45 Compact Service models. One is mine and the other is Erik's. Cheese!!! (a la Jeff Johnson pose)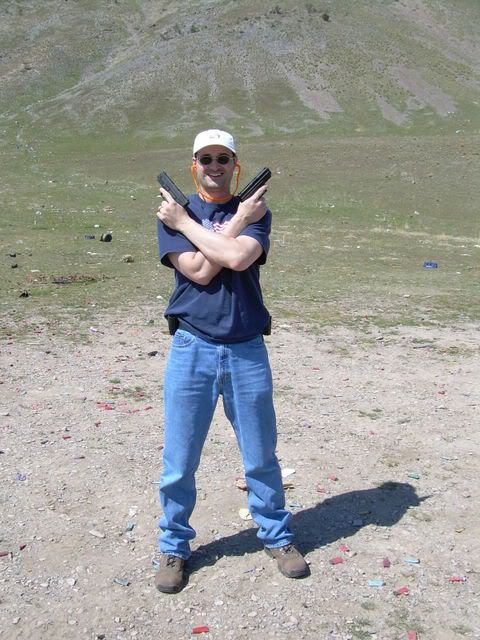 This is a plain-old Winchester 230 grain FMJ bullet that fell to the ground after having passed through the two steel walls of an old washing machine (surprising the junk people bring out to shoot.....idiots).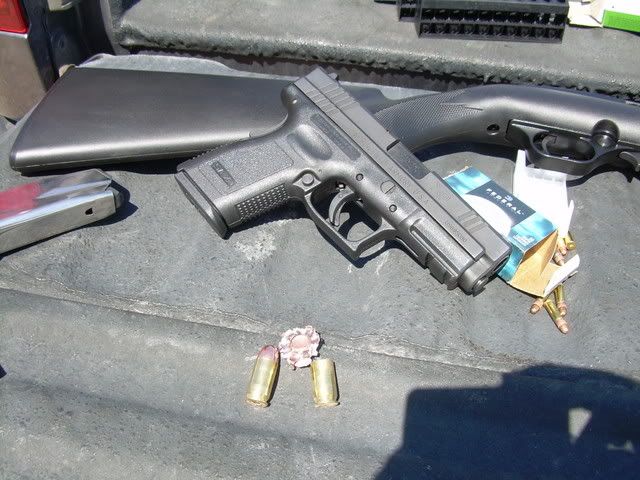 And another pic of the same....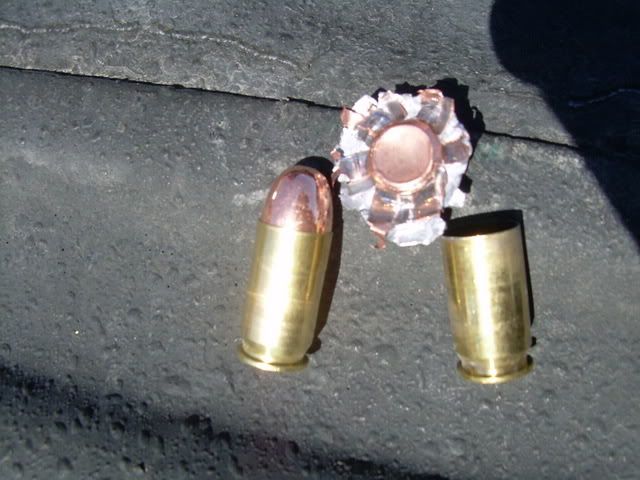 We made targets out of stuff that was already out there and did not contribute to the general mess that had already been made by a generation or two of hillbilly shooters. I'm generally very conscious of the environment when I shoot. I pick up at least 95% of my brass, and if we're shooting shotguns, 100% of the spent plastic shells.
It was an overall great day, with very little bunny action. We attempted my usual spot, but there were too many paintballers around. Wasn't safe...so we left.