I bought this little gal from Cabela's for $409 last week.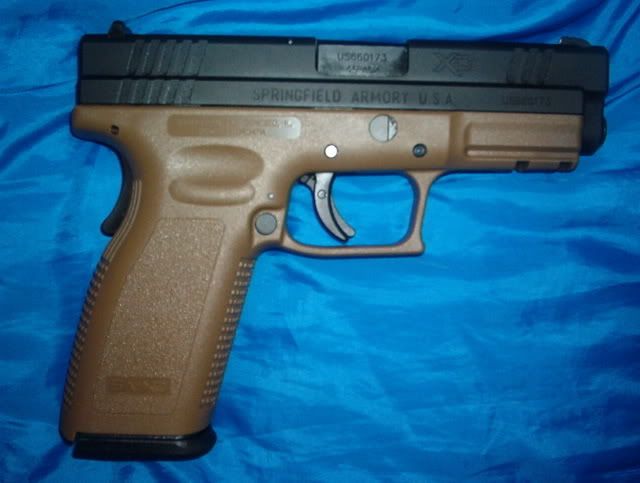 Springfield XD45, 4" Flat Dark Earth model.
Took her to the range last week, and, as has been my experience with
EVERY
XD that I have ever shot, the first shot was nearly DEAD center in the target. This gun shoots better than I do and I am SO proud to have it. Been aching to buy one for a long time...couldn't pass up the deal.
Some say it's ugly, but I don't care. She has a heart of gold and shoots better than any gun in my repertoire.
And I also purchased a DeSantis Pro Stealth IWB holster to go with it. The hoslter has yet to arrive at my house. Here it is: