I liked your review, though I would like to point out a few things. First is that Glock pistols have 3 safety features. The first is the external "trigger" safety. Internally there are the "firing pin safety" and the "drop safety". It's important to remember that just because we don't see something, doesn't mean that it isn't there. :wink: As for the "load indicator", there is one located on the extractor of the Glock. There is a tab on the extractor that will protrude when the chamber is "hot".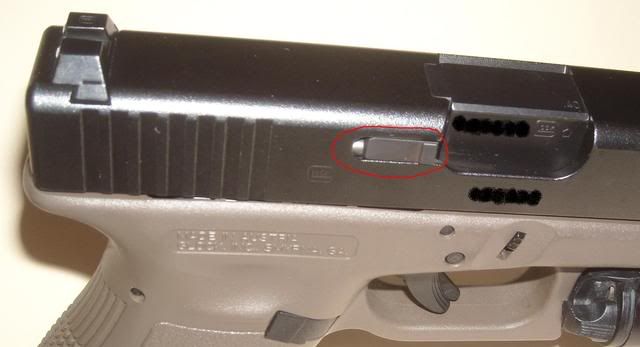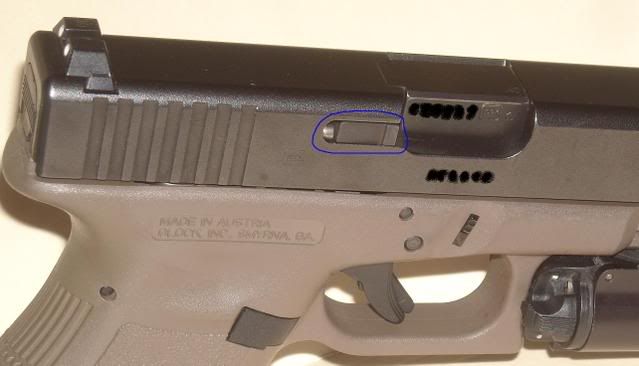 You may not see this on the older Glock pistols (generation 1 or 2), but will see them on all current production pistols. Glock pistols don't have the "grip safety" or "striker indicator", but IMHO both aren't necessary. Proper training and safe firearms handling will keep you from putting a round in your leg. Remember that your finger should be
OFF OF THE TRIGGER
until you're ready to shoot.
...So, in theory, if my finger is still on the trigger and I goto re-holster...
This should
NEVER
happen. Train frequently and properly to assure that you keep your finger in a safe place. This is the common reason for ND incidents.
One thing that you can do with a Glock that you can't do with a XD is change the trigger weight. There are several different configurations that will result in 4 different trigger weights. Your common Glock pistol comes with the "5.5lb" trigger. I have all of my Glock pistols set at a 8lb trigger. For competitive purposes, you can set the trigger as low as 3.5lbs. It's a matter of personal choice.
I don't agree with the FBI guy you talked with. I own 3 Glock 27 pistols. There is no problem having 2 (or 3, 4, 5, etc.) of the same firearm. So your department issues you a Glock 22, what's the problem? If you already own a G22 and know what it does as well as know it inside and out, you're already ahead of others who may not be too familiar with the firearm. If the problem lies with mixing up the parts, then here's a simple answer; don't break both of them down at the same time. My Glock pistols have the serial number on the barrel, slide and frame. These are the three components that you will have in front of you when it's field stripped.
Bottom line is that having the multiple "safety" features won't make you a better shooter, gun owner, father, husband, etc. I have many firearms that have a variety of safety features. No matter what firearm I'm handling, I know that I'm safe due to constant awareness,
SAFE FIREARMS HANDLING
procedures and an in depth knowledge of the firearms that I own. Thing to remember that the "safest" gun can kill you if you don't use it properly.
gf